NOW SPINNING LIVE IN MELBOURNE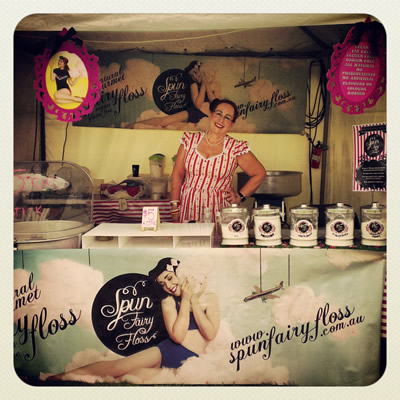 We will be spinning floss live at the Flemington Racecourse Food & Craft Market on Sunday 23rd March 9am to 2pm. Be one of the first people in Melbourne to savour our gourmet fairy floss fresh out of the machine - soooo good!!
Flemington Racecourse Market provides the best of regional Victorian produce and craft work just around the corner for millions of Melburnians. With the resources of the Flemington Racecourse at our disposal, parking space is never a problem. Join us to discover many wonderful treats guaranteed to stimulate your senses!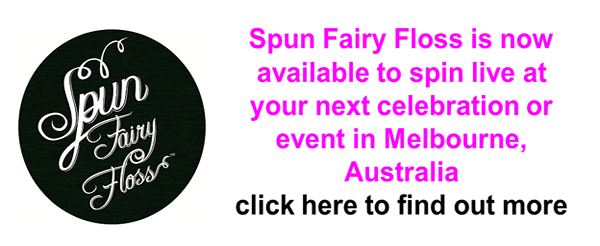 PACKAGED FAIRY FLOSS
We have completed our move to Melbourne and are looking for an established fairy floss manufacturing company to make, package and sell our unique product under-license to us. If you are interested, please email or contact Paul on 0407 076 543
SOCIAL MEDIA LINKS - we'd love you to follow and like us!